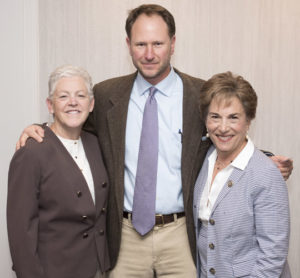 U.S. Rep. Jan Schakowsky Endorses Cam Davis
Thank you to U.S. Rep. Jan Schakowsky for her kind words of endorsement!" When I think of Jan, I think of her battle cry, "WHEN WE FIGHT, WE WIN." With every move Trump makes to dismantle public health and environmental protections for our families, her endorsement matters more than ever.
On Feb. 3, Rep. Schakowsky said: "I've known Cam since he put himself through law school at night at Chicago-Kent College of Law in the late '80s. He's fought for the public's right to clean water for more than three decades. He's the forward-thinking, progressive fighter for public health that we need today at the Metro Water Reclamation District."
Paid for and authorized by Cam Davis 4 Us.
Copyright ©2018 Cam Davis 4 Us
A copy of our report filed with the State Board of Elections is (or will be) available on the Board's official website (www.elections.il.gov) or for purchase from the State Board of Elections, Springfield, Illinois.