"Simply made for this position…"
Chicago Sun-Times
Editorial Board
"One of the most qualified candidates ever to seek office at this agency…" 
Chicago Tribune
Editorial Board
"Davis not only has a lengthy and impressive environmental advocacy record, he also displays a thorough understanding of the full range of issues facing the district." 
Chicago Sun-Times
Editorial Board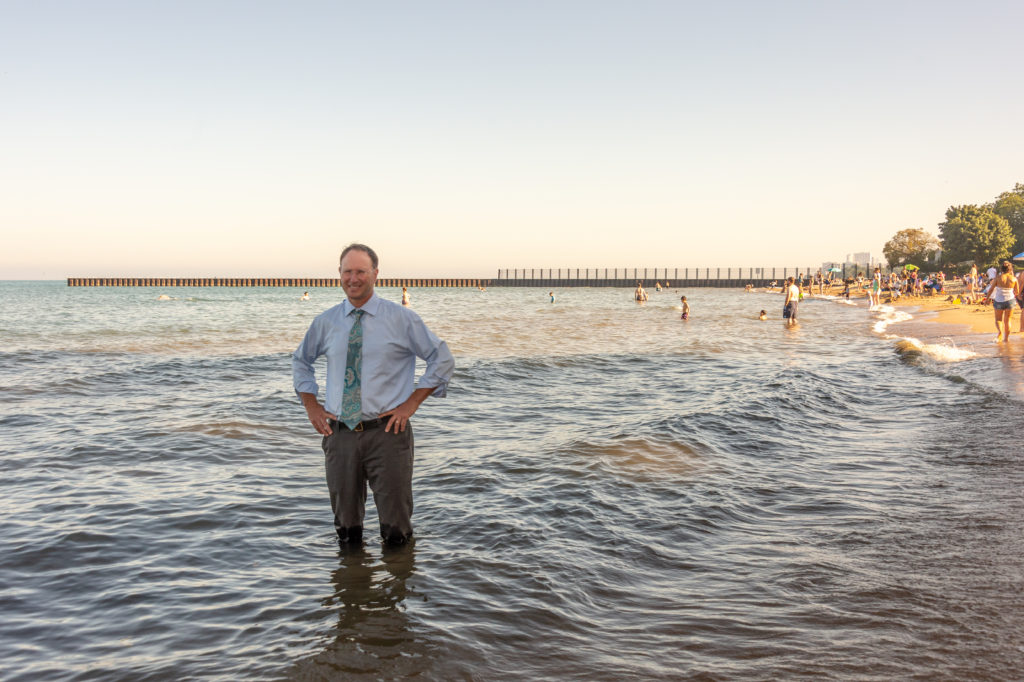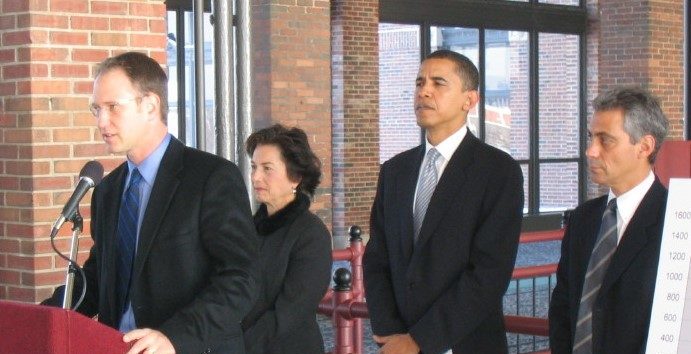 Cam standing for the public interest is only matched by the public standing with him, as shown by the data:
In his first time running for public office, Cam ran in 2018 as a county-wide write-in candidate. When pundits thought no one could win a county-wide write-in race, together we broke the previous statewide record for write-in votes set in 1944 by Franklin Roosevelt (with 47,561 write-ins) with Cam receiving 54,183 write-ins.
Cam's Protecting Our Aquatic Environment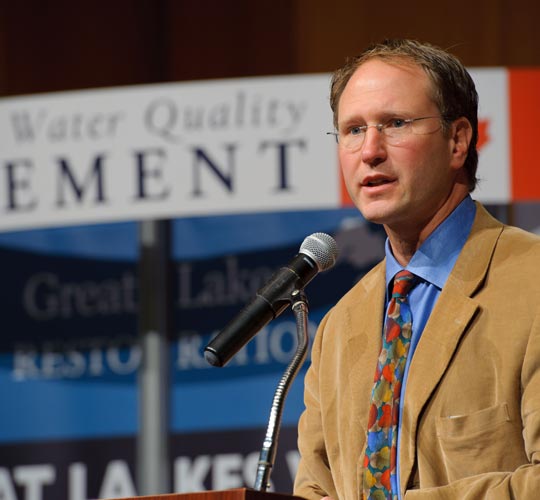 Former Governor Bruce Rauner sought to block voters from electing someone of their own choosing in 2018 by appointing someone until 2020. Cam fought Rauner's illegal power grab in court and won for Cook County voters.
Cam received 1,124,347 votes throughout the County, making Cam Davis the top vote-getter of any MWRD candidate in 2018. That amounted to 74.8% of the vote in suburban Cook County and 82.63% of the vote in the city of Chicago.
Cam Davis has fought for your water his entire 30+ year career:
President Obama's Great Lakes point person
Clean Water Act attorney
President & CEO of the Alliance for the Great Lakes
Law professor, University of Michigan Law School
Commissioner, Metropolitan Water Reclamation District of Greater Chicago (MWRD)
Cam Davis will continue to fight for your water:
Reducing flooding, especially in our most vulnerable communities
Advocating for and funding green infrastructure
Supporting prevailing-wage jobs
Most candidates take up to two years to campaign for a primary election to the Metropolitan Water Reclamation District. THANKS TO YOU we did it in two months. No one we could find had ever garnered the number of write-in votes to win in a Cook County-wide race. Thanks to you we broke the state…
Paid for and authorized by Cam Davis 4 Us.
Copyright ©2019 Cam Davis 4 Us
A copy of our report filed with the State Board of Elections is (or will be) available on the Board's official website (www.elections.il.gov) or for purchase from the State Board of Elections, Springfield, Illinois.