THANK YOU FOR DOING THE WRITE THING!
Help Cam Win
Thanks to your efforts, Cam received a combined total of 54,183 write-in votes during the March 20th primary election - a whopping 89% of the total vote count for all candidates!  Now more than ever, it's clear to communities across Cook County that water is too important to get brushed aside by politics.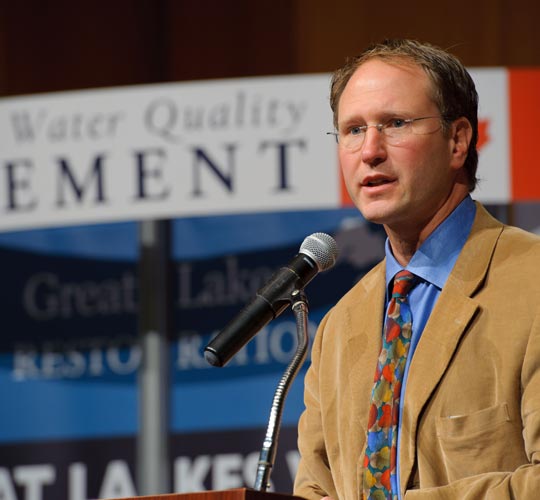 Pundits said that write-in races were too hard.  That no one could win this type of race.  With your support, we proved that qualifications and experience matter.  That upholding the public interest in health, fair labor, and environmental equity counts at the polls.
But the fight is not over yet.
In the days following the primary election, Gov. Bruce Rauner dismissed our win, making an illegal move to fill the vacant MWRD Bradford seat for two additional years.  We know that it's up to the voters to decide.  That's why we are running full steam into the November 6th general election.
Cam Davis has fought for clean water his entire 30+ year career as:
President Obama's Great Lakes point person
Clean Water Act attorney
President & CEO of the Alliance for the Great Lakes
Vice President, Democratic Party of Evanston Board
Law professor, University of Michigan Law School
Cam Davis wants to keep fighting for your water by:
Reducing flooding, especially in our most vulnerable communities
Advocating for and funding green infrastructure
Supporting prevailing-wage jobs

Most candidates take up to two years to campaign for a primary election to the Metropolitan Water Reclamation District. THANKS…
Read More
Paid for and authorized by Cam Davis 4 Us.
Copyright ©2018 Cam Davis 4 Us
A copy of our report filed with the State Board of Elections is (or will be) available on the Board's official website (www.elections.il.gov) or for purchase from the State Board of Elections, Springfield, Illinois.